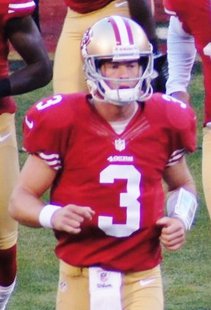 GREEN BAY, WI (LEARFIELD-WSAU) Scott Tolzien will start his second straight game on Sunday, when the Green Bay Packers host Minnesota. Tolzien threw for 339 yards in Sunday's loss to the Giants at New York. But the Packers only got 13 points from that performance, due to Tolzien's three interceptions and the Pack's inability to run the ball and finish drives.
Still, coach Mike McCarthy is impressed with the former Wisconsin Badger. The coach says he's never seen a quarterback hit all of his big throws in a game. Tolzien completed nine passes of 16 yards-or-more against the Giants. Still, the Packers didn't try to throw off the Giants' tight interior defense with a no-huddle scheme. Offensive coordinator Tom Clements said he believes Tolzien could run the no-huddle, but he's not sure when McCarthy will allow that.
Meanwhile, quarterback Aaron Rodgers now says he feels good after suffering a broken collarbone 15 days ago against Chicago. On the "Packers Live" T-V show last night, Rodgers told host Larry McCarren that he'll return when there's a low-risk of a re-injury -- and he's not sure when that will be.