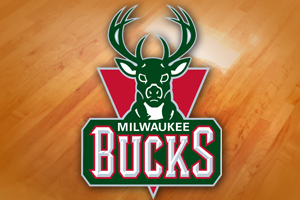 MILWAUKEE, WI (LEARFIELD-WSAU) The Milwaukee Bucks expect to be more aggressive this season in pushing the ball up the floor on offense. New coach Larry Drew says his goal is to get the ball past the 10-second mid-court line within four seconds. That way, the Bucks will have 20 seconds remaining on the shot clock to generate a decent shot.
Drew says he wants to play a smart up-tempo game, and explore all the options from their offensive sets. He says the goal is to get a good open shot every time up the floor. Drew says the Bucks will mainly dribble the ball up the floor -- but if a good pass is available, the players will be told to take it. The coach also said the Bucks have enough speed to produce a better transition game.
Milwaukee was 15th in the N-B-A in fast-break points with just over 13 per game. The Bucks are entering Day-Three of their training camp in Saint Francis.