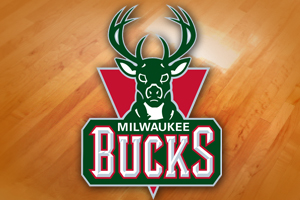 CHICAGO, ILL (LEARFIELD-WSAU) The Milwaukee Bucks got whipped at Chicago last night, 105-to-84. The Bucks fell to 0-and-5 in their seven-game exhibition schedule. Chicago jumped out to a 15-to-2 lead and never looked back. They led by as much as 30 in the second half.
Derrick Rose scored 24 points in 27 minutes, after missing all of last season with a torn knee. All of Chicago's five starters scored in double figures including former Buck Mike Dunleavy, who had 12 points, seven rebounds, and five assists.
Bucks' coach Larry Drew said his team was manhandled on the glass. Chicago out-rebounded Milwaukee 52-to-31, as the Bulls improved to 6-and-0 in the pre-season. The Bucks' starters had only 10 rebounds.
Shooting guard O-J Mayo missed the game due to a family matter. Gary Neal started in Mayo's place, and led Milwaukee in scoring with 14 points. The Bucks will host the New York Knicks tomorrow night.