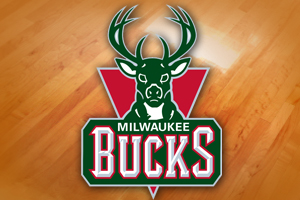 NEW YORK, NY (LEARFIELD-WSAU) The Milwaukee Bucks will open their 45th N-B-A season tonight against the Knicks in New York. Starting power forward Ersan Ilyasova practiced fully yesterday, and he could play tonight after being out since October 8th with a sprained right ankle.
The Bucks are counting on a youth movement to help the team win games, while winning the public support necessary for a new arena -- the fate of which could determine the Bucks' future in Milwaukee.
This summer, general manager John Hammond brought in a new coach in Larry Drew and 11 new players. Some are seasoned veterans who can help the young prospects grow. 21-year-old Brandon Knight is Milwaukee's starting point guard, already a two-year N-B-A veteran with Detroit.
Center Larry Sanders, who had a break-out season a year ago, was rewarded with a four-year contract extension. 22-year-old John Henson shows promising signs at forward. 18-year-old Greek native Giannis Antetokounmpo -- the Bucks' first-round draft choice -- created a buzz at small forward during the pre-season.
The veterans include Racine native and two-time All-Star Caron Butler, shooting guard O-J Mayo from Memphis, and former Bucks Carlos Delfino, Luke Ridnour, and Zaza Pachulia. Sanders and Ilyasova are among just four holdovers from last season.