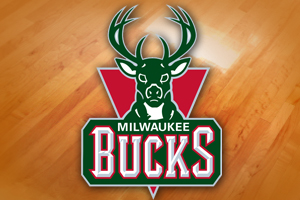 NEW YORK, NY (LEARFIELD-WSAU) The Milwaukee Bucks came back from a 25-point deficit last night, but lost their season opener at New York 90-to-83.
The Knicks out-scored the Bucks 32-to-13 in the second quarter to go up by 25 at the break. Milwaukee pulled to within 10 going into the fourth quarter -- and John Henson gave the Bucks a one-point lead by making one-of-two free throws with 3:13 left. The Knicks finished the game on a 10-to-2 run to secure their victory.
Bucks' starting point guard Brandon Knight strained a right hamstring on one of the first plays of the game. Back-up Luke Ridnour missed the game with back spasms, so second-round rookie Nate Wolters got a sudden call to run the Milwaukee offense. Wolters had four assists and nine points in 30 minutes.
Gary Neal relieved him at the point, and led the Bucks with 16 points and five assists. Ersan Ilyasova played 20 minutes after coming off a sprained ankle and scored 10 points.
Carmelo Anthony led New York with 19 points and 10 boards. He had a pair of baskets in the Knicks' decisive final run. The Bucks were out-scored 50-to-28 in the paint, as they opened on the road for the 29th straight year.
The Bucks will play at Boston tomorrow night, before playing their home opener against Toronto on Saturday night.