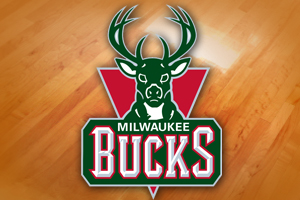 TORONTO, ONT (LEARFIELD-WSAU) The Milwaukee Bucks will play their road season finale tonight at Toronto. The Bucks have lost 13 straight away from home. They'll try to avoid tying their record futility string of 14 road losses which ended their season nine years ago.
Meanwhile, the Raptors can set a new team record for victories tonight. Toronto is 47-and-33. They've clinched the N-B-A's Atlantic Division crown, and they're still battling with Chicago for the Number-three playoff seed in the Eastern Conference.
The Raptors won at Detroit yesterday, 116-to-107. Toronto has two former Marquette players -- Steve Novak and Dwight Buycks (bikes).
Milwaukee is winding down a 15-and-65 season. The Bucks had only eight players available in Saturday night's 13-point loss at Washington. Rookie forward Giannis Antetokounmpo had to start at point guard, after Brandon Knight was scratched just before tip-off with a sore right hip. Knight is also questionable for tonight's game with Toronto.
You can hear the game on Foxsports AM1390 & FM 93.9.