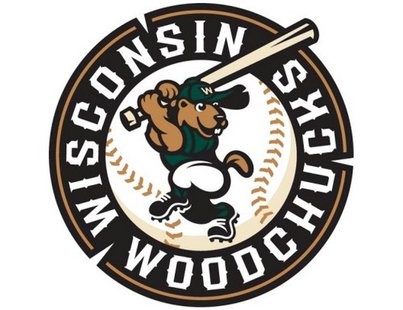 WAUSAU, WI (WSAU-WISCONSIN WOODCHUCKS) – The Wisconsin Woodchucks are excited to announce the addition of three Junior College standouts to the 2014 roster today. Infielder Matt Campbell comes to the 'Chucks from McLennan Community College in Waco, Texas, while Jake Scudder and 2013 MLB Draft pick Alex Krupa both make the trek north from Iowa Western Community College.
Campbell is a sophomore shortstop from Chesapeake, Virginia, who spent last season at the University of North Carolina where he appeared in 17 games as a true freshman. This season, he is hitting .350 with 2 homeruns and 30 RBI's at McLennan Community College. In high school, he was ranked among the top 500 players in the country by Perfect Game, tabbed the No. 17 player in the commonwealth of Virginia by the prestigious baseball publication. Matt will be heading to the University of Arkansas this fall.
Scudder is a freshman utility player from Rock Island, Illinois. Scudder is having an outstanding freshman campaign at Iowa Western, hitting .316 in 30 games, while batting in 17 runs with one homerun. In high school, Jake was a three time All-Metro and two time All-Conference pick at Rock Island High School.
Krupa, also a freshman at Iowa Western Community College, patrols the outfield with his great speed. The Cincinnati Reds selected Krupa, who originally signed to play for the University of Indiana in the 19th round, in the 2013 MLB draft. This season, Alex is hitting .406 in 29 games, while batting in 15 runs with one homerun. Alex is the all-time career leader in batting average and stolen bases at Greenwood Community High School in Greenwood, Indiana.
The WISCONSIN WOODCHUCKS Home Opener is Friday, May 30th in the newly renovated Athletic Park presented by The Samuels Group. Single game tickets will go on sale Tuesday, April 22nd for the 2014 season.
###