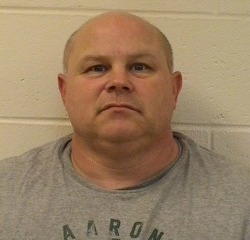 NEW LONDON, Wis. (WSAU) -- A former Wausau man convicted of bigamy and wanted for other crimes has been arrested.
46-year-old Tim Swinea had two warrants for his arrest. One was from Calumet County for failing to show up in court for his sentencing after being convicted of a check fraud scheme. The other warrant was for violating his parole.
Swinea was arrested after police received a tip that he was in a New London apartment. Police arrested him without incident at about 2:00 p.m. Sunday.
Judge Jeffrey Froehlich ordered Swinea's bond revoked. He will remain in the Calumet County jail until sentencing March 31.