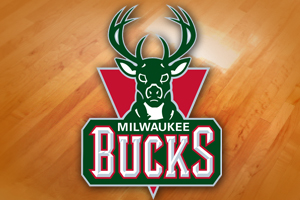 MILWAUKEE, WI (LEARFIELD-WSAU) Milwaukee Bucks' center Larry Sanders will be out for at least six weeks, after he underwent surgery to repair an eye fracture suffered in a game last Saturday.
The Bucks said the operation was performed at Milwaukee's Froedtert (fray-dert) Hospital. Sanders fractured his right orbital bone, when he was accidentally elbowed in the eye by Houston Rockets' guard James Harden as they were going for a rebound. That was about five minutes into the Bucks' home loss to the Rockets.
It was the second time this season that Sanders had surgery. The first was in early November, when he tore a ligament in his right thumb during a nightclub brawl. That kept him out for six weeks -- and he was just starting to get his rhythm when he got hurt again.
He had 25 points and 15 rebounds at Denver on February 5th. Sanders has started 20 games for Milwaukee, averaging around eight points, seven rebounds, and two blocked shots per game.