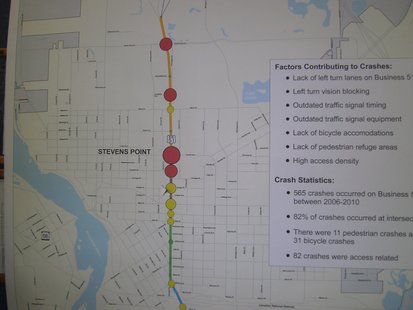 STEVENS POINT, Wis. (WSAU) -- There's good news and bad news for the upcoming reconstruction of Business Highway 51 in Stevens Point.
The good news: The Wisconsin Department of Transportation has awarded the city 2.7 million dollars to help pay for construction costs, which are earmarked for south of Heffron Street. The bad news is this road is on a federal government's "Map 21" list, which means all improvements must meet federal guidelines including those for bicycles and pedestrians.
For now, the city and their engineers at AECOM will prepare all possible design options. The Board of Public Works also requested city administration to invite state and federal transportation officials to help explain what they can and cannot do under the Map 21 guidelines, which includes over 500 pages of regulations.