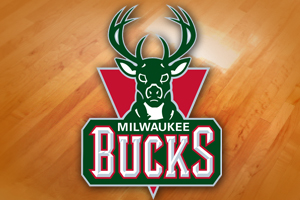 MILWAUKEE, WI (LEARFIELD-WSAU) Milwaukee Bucks' center Zaza Pachulia is getting closer to returning, after he missed 26 games with a stress fracture in his right foot. He took part in full-contact drills at yesterday's practice, but coach Larry Drew is not sure when the 6-11 Pachulia can return to game-action.
Drew says Pachulia has grit, hustle, and the ability to throw his body around -- and the Bucks really miss that. The team can use an extra body in the front-court, after Drew had only three big men available for Monday night's home loss to the Los Angeles Clippers.
The Clips whipped the Bucks by 28 points, after the Atlanta Hawks scored a 25-point victory at Milwaukee last Saturday.
Tonight, the Bucks host Phoenix -- and Pachulia says he's been doing what he can to keep morale as high as possible amid a difficult 8-and-36 season. The veteran says he's most concerned about the young players like Giannis Antetokounmpo, Nate Wolters, and Miroslav Raduljica.
Pachulia says all three rookies are smart players -- and they need to keep their heads up and learn the N-B-A game the right way.