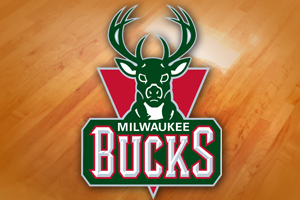 MILWAUKEE, WI (LEARFIELD-WSAU) The Milwaukee Bucks lost their fourth straight game last night, 126-to-117 at home to Phoenix.
The Suns led by as many as 23 in the second quarter, before the Bucks cut the deficit to 12 at the half and seven after three periods. Milwaukee got to within five points several times in the fourth quarter, but Goran Dragic hit back-to-back three-pointers to put Phoenix up by 16 with 2:19 left. The Bucks never got to within 10 the rest of the way.
Dragic scored a game-high 30 points -- 13 of them in a short span late in the game to give the Suns their third straight victory. He injured his left elbow on a hard fall to the floor late. X-rays were negative.
Ersan Ilyasova scored 27 for Milwaukee. Brandon Knight had 24 points and eight assists, as the Bucks went 34-of-36 from the free-throw line.
Still, Milwaukee fell to 8-and-37 on the year. They'll play at Orlando Friday night.