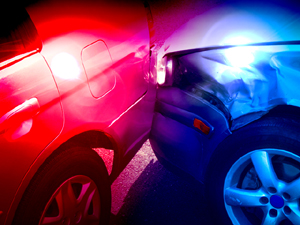 STEVENS POINT, Wis. (WSAU) -- A driver running a stop sign caused a crash that left a semi tractor trailer rig in a Stevens Point yard Sunday.
The 21-year-old Plover driver was eastbound on Center Street when he failed to yield to traffic on Michigan Avenue at 4:30 a.m. A semi was northbound on Michigan Avenue. The trucker could not avoid the collision, even though he swerved to avoid the car. The truck ended up in the front yard at 921 Michigan Avenue, about six feet from the house.
Michigan Avenue was closed for about four hours while a tree service removed a tree that prevented removing the truck from the yard. Wisconsin Public Service also had to replace a power pole.
Neither driver had serious injuries.