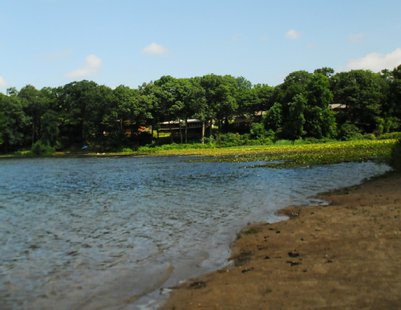 TOWN OF REID, Wis. (WSAU) -- UW-Stevens Point officials will be on hand tonight in the Town of Reid to talk about the future of Pike and Rice Lakes.
It's part of a long term lake management study taking place across Eastern Marathon County. Water resource specialist Ryan Haney says the information being shared tonight is part of a program to remediate and repair a number of lakes in the area. "A lot of that was collected since 2010, as part of a two year study on all these lakes. Many of those lakes didn't have a lot of data so some of this was original data."
Preliminary lake study data has been collected to view on the two lakes, and Haney says now they want to hear from the people who use the lakes to decide what to do in the future. "People from the sportsmans club, and area residents who are interested in participating, and we've just done an introduction to the process and we're looking forward to at least three more meetings with those folks to discuss a variety of topics."
A number of lake management plans are now being finalized for other lakes in the region, and Haney says what's remaining for these two lakes in your input. "The more opinions and more people at the table to talk about their wishes and how they'd like to see these lakes in the future, the better."
That meeting starts tonight at 6:30 at the Reid Town Hall.