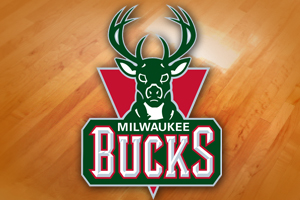 MILWAUKEE, WI (LEARFIELD-WSAU) Ersan Ilyasova scored 31 points last night, to help the Milwaukee Bucks crush Utah 114-to-88 at the B-M-O Harris Bradley Center.
The Bucks led by seven at the break, and then pulled away with a 22-to-6 run to open the third quarter. The lead was 28 going into the final 12 minutes, and all five Milwaukee starters rested for the entire fourth quarter.
Ilyasova was nearly perfect, missing only one of his 14 shots from the floor. Ramon Sessions and Zaza Pachulia each added 14, as the Bucks out-scored the Jazz 46-36 in the paint.
Enes Kanter had a career-high 27 points with 14 rebounds for Utah, which has now lost three straight. Only 10-thousand-22 tickets were distributed for the game -- the lowest since the Bucks started playing in the 19-thousand-seat Bradley Center in 1988.
The victory improved Milwaukee's N-B-A-worst record to 12-and-47. The Bucks will host Sacramento tomorrow night