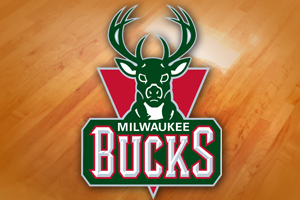 MILWAUKEE, WI (LEARFIELD-WSAU) For the 12th time this season, the Milwaukee Bucks have failed to win back-to-back games after falling at home to Sacramento, 116-to-102.
Milwaukee is coming up on the first anniversary of its last two-game winning streak, which happened on March 17th-through-19th of 2013.
The Kings used a 15-to-2 run in the second quarter to jump out in front by 13. Sacramento's lead was 21 going into the fourth quarter, and the Bucks never got closer than 14 after that. Frustration showed in the final period when Ersan Ilyasova punched Reggie Evans in the stomach and pushed him down. Kings guard Isaiah Thomas and forward Khris Middleton got into it a few minutes. Thomas was ejected, but he already did his damage by scoring 25 points.
DeMarcus Cousins added 21 points and 10 rebounds, as the Kings won their second straight.
Brandon Knight had 25 points, six assists, and five boards as the Bucks dropped their third game in their last four, and fell to 12-and-48 on the season. They'll play at New Orleans tomorrow night.