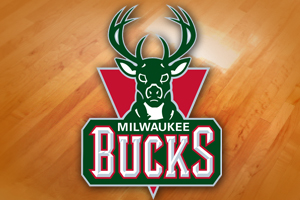 MILWAUKEE, WI (LEARFIELD-WSAU) The Milwaukee Bucks ended a three-game losing streak with a 105-to-98 home victory over Orlando last night. The Bucks came back from a 18-point deficit. They took the lead for good with a 14-4 run to start the fourth quarter in which Brandon Knight scored nine straight points.
The Bucks out-scored Orlando 48-to-30 in the paint. Milwaukee went 21-of-25 from the free throw line, while the Magic was 5-of-8 from the stripe.
Ramon Sessions helped seal Milwaukee's victory with 10 points and four assists in the final period. Knight scored 24 for the game and Khris Middleton 21, as the Bucks won only their fourth contest among 43 in which they trailed at the half.
Seven players scored in double figures for Orlando. Maurice Harkless led the way with 14, as the Magic dropped their third straight.
Milwaukee plays at Minnesota tonight.