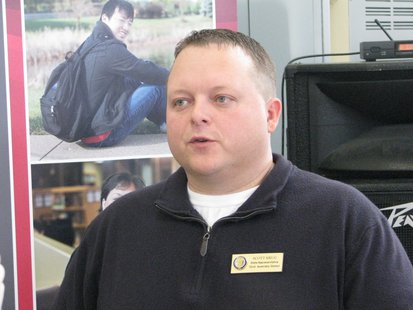 WISCONSIN RAPIDS, Wis. (WSAU) -- A Democrat is criticizing State Representative Scott Krug for breaking his campaign promise not to take per diem from the state.
During his 2010 campaign for the 72nd Assembly seat, Krug campaigned that he would not be taking per diems because there was such a large hole in the budget. In February 2013, he told reporters that he'd have to rethink that position. Wood County Democrat chair Thomas Duncan says that's a topic that should be brought to light.
Krug says he never mentioned not taking per diems in his 2012 campaign, and that the new election is a new platform to run on. Duncan calls that an inconsistency that voters should know about when the next election come around.
Krug does not have a home in Madison, and travels back and forth from the 72nd. That allows him an $88 a day reimbursement, along with 51 cents a mile in travel once a week. State records show he took $10,560 in per diem last year.
Duncan has not indicated if his party's next Assembly candidate would commit to no use of per diem dollars.