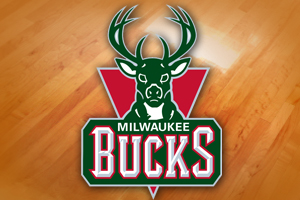 MINNEAPOLIS, MN (LEARFIELD-WSAU) The Milwaukee Bucks lost to Minnesota for the fourth straight time, 112-to-101 last night in Minneapolis. The Bucks trailed by two points going into the final quarter, when the Timberwolves pulled away with a 19-to-4 run.
Milwaukee trailed by double-digits through the final seven minutes, as the Bucks dropped to 2-and-23 against Western Conference opponents. They've still not won back-to-back games since last March. Milwaukee started on fire, hitting its first 12 shots and 15-of-21 during the first quarter. The T-Wolves caught up and took over with the help of 20-to-8 run early in the third period.
Brandon Knight scored 21 points to lead the Bucks, and center Zaza Pachulia had a career-high 10 assists. Forward Ersan Ilyasova missed the game with a sore right ankle.
Kevin Love had 27 points, 10 rebounds, and six assists to help Minnesota win its fifth game in its last seven.
The Bucks have lost three-of-four, falling to an N-B-A worst 13-and-51 on the year. They'll play at Atlanta tomorrow night.