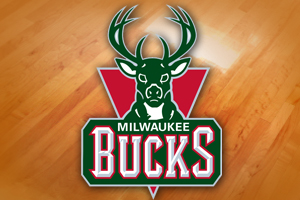 ATLANTA, GA (LEARFIELD-WSAU) The Milwaukee Bucks will play at Atlanta tonight. And emotions are running high for coach Larry Drew and Bucks' center Zaza Pachulia -- both of whom had long tenures with Atlanta until the end of last season.
Drew coached for nine years with the Hawks, the last three as the head man. The 6-10 Pachulia was a fan favorite in Atlanta for several years. Milwaukee assistant coaches Nick Van Exel and Bob Bender also spent time with Drew's Atlanta teams.
And if Bucks' general manager John Hammond had his way, more ex-Hawks would have played in Milwaukee this year. The Bucks pursued Atlanta three-point-specialist Kyle Korver and point guard Jeff Teague, but both stayed put.
The Hawks have won their last five games against the Bucks. That includes a 112-to-95 victory at Milwaukee on January 25th. The Bucks are 13-and-51. Atlanta is 27-and-35.