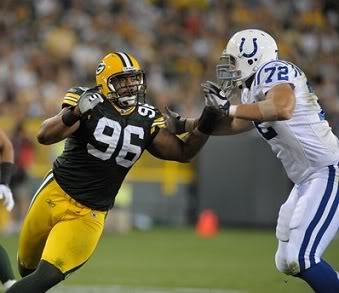 GREEN BAY, WI (LEARFIELD-WSAU) Mike Neal will stay in Green Bay. The Packers' free-agent outside linebacker announced on Twitter yesterday that he agreed to a two-year deal.
Neal, a four-year veteran, had his best season in 2013 when he moved to the linebacking corps after an injury-riddled three years at defensive end. He lost 25 pounds to prepare, and had five sacks and 30 quarterback pressures.
There was talk yesterday that the Chicago Bears were interested in Neal, and that he might return to his old defensive end spot. The Bears did end up signing Packers' starting safety M-D Jennings to a one-year deal. He became an unrestricted free agent after the Pack refused to extend a one-year tender offer.
Meanwhile, the Milwaukee Journal Sentinel says the Packers are about to audition former Wisconsin Badgers' tight end Owen Daniels. He's an eight-year N-F-L veteran, all with the Houston Texans who cut him on Tuesday for salary cap purposes.