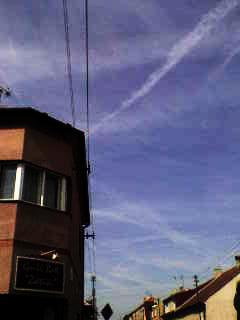 A discussion of the requirements for a planetary environment to sustain life , the one thing that would have turned Edward James Almos away from filming Battlestar Galactica , a follow-up from last week's podcast story about a Raelian embassy in Canada .
Our Craft Corner ship of the week is the Chevron or Boomerang shaped craft.
Our Picks of the Week include episode 2 of Weird or What? titled 'Ghost Ship', the Canadian documentary 'Indians and Aliens' and 2002 Bruce Campbell film 'Terminal Invasion '.
By Kriplozoik (Own work (self-made photo)) [Public domain], via Wikimedia Commons
-----------------------------------------------------------------------
The Alien Invasion is a part of the Galactic Netcasts Network
Check us out at http://www.galacticnetcasts.com/