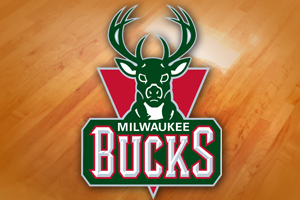 MILWAUKEE, WI (WSAU) The Milwaukee Bucks have a three-game winning streak, after beating Philadelphia at home last night 110-to-102. The Bucks jumped out in front by 10 points early – and they withstood a 17-to-7 run by the 76'ers at the start of the fourth quarter. Milwaukee was up by four with 6:47 left before pulling away.
Ersan Ilyasova turned up big in his second straight game, with 27 points and 16 rebounds. Brandon Jennings scored nine of his 25 points in the final period. Larry Sanders had two blocked shots. He's had at least one block in 27 straight games, the second-longest streak in the N-B-A behind San Antonio's Tim Duncan.
Milwaukee forward Marquis Daniels sat out due to an illness. Bucks' rookie guard Doron Lamb was inactive with a sprained ankle, after he was re-called Monday from the N-B-A's Development League. Evan Turner scored 23 points for Philadelphia, which lost its fifth straight road game.
The Sixers have lost 15-of-21 overall. The Bucks are now 6-and-2 under new coach Jim Boylan. They're four games above .500 for the third time this season. They've moved to within three games of the lead in the N-B-A's Central Division. And Milwaukee has a six-game cushion over the top team that's out of playoff contention at the moment – which is Philadelphia.
The Bucks' next game is on Friday night at Cleveland.