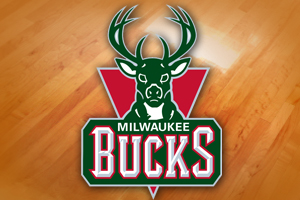 MILWAUKEE, WI (WSAU) The Milwaukee Bucks won their second straight overtime game last night, 109-to-108 over the Utah Jazz at the B-M-O Harris Bradley Center. Brandon Jennings hit a three-pointer with eight-point-four seconds left to force the overtime.
J-J Redick scored Milwaukee's first eight points in the extra period. And then Monta Ellis hit the game-winning jumper with 14-point-seven seconds to go. Ellis scored 34 points, and Redick had 17 in his fifth game since being traded from Orlando last month.
Jennings had 17 assists, giving him 36 in his last two games. He became the first Bucks' player with at least 15 assists in back-to-back games since Sam Cassell in 1999.
Derrick Favors tied a career-high with 23 points for Utah. He also had 15 rebounds, as the Jazz lost for the fourth time in five games.
Milwaukee has won four straight, as the Bucks moved to within a game of Boston for the Number-seven playoff seed in the Eastern Conference.
The Bucks' next game is tomorrow night against the Clippers in Los Angeles.