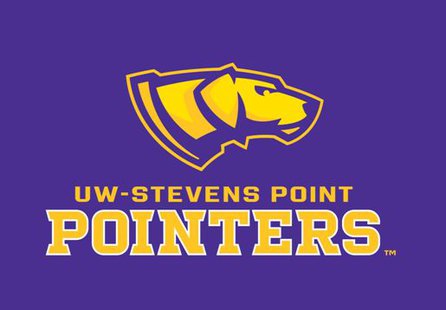 STEVENS, POINT, WI (WSAU) Uw-Whitewater secured at least a share of the WIAC football title with a 17-7 win over UWSP Saturday at Goerke Field. The undefeated Warhawks held the Pointers to just 14 yards rushing in the game. The Pointers, 4-5 overall and 2-4 in the WIAC, will finish the season on the road at UW-Stout this Saturday.
The UWSP women's volleyball team fought back from losing their fist set and won the WIAC Championship with a 4 set win over Whitewater on Saturday afternoon at Berg Gym. The returned the favor after losing last year's title game to the Warhawks. The Pointers are now 31-4 and ranked 19th in the country. They will hear today who they will play in the NCAA Tournament.
The men's hockey team continued to fill the net. The Pointers won both of their games this weekend, scoring 8 goals in each of them. Friday night it was an 8-4 win over Gustavus Adolphus and Saturday saw 6 players score in an 8-1 win over St. Olaf. Point is off to a 4-0 start and have scored 33 goals in the four games.
The women's hockey team beat Concordia-Moorhead 3-1 on Saturday. The two teams had played to a scoreless tie on Friday night. The Pointers jumped to a 3-0 lead and the Cobblers didnt score until 7 seconds before the end of the game. Point faces RiverFalls in the conference opener on Friday night.